Home
School Information
Instructional Research & Accountability for Ramona
SAC Board
| | |
| --- | --- |
| Position | SAC Member |
| Chair Person | Mr. McQueen |
| Principal | Ms. Russ |
| Community | Ms. Wilson |
| Community | Ms. Jackson |
| Education Support | Ms. Ross |
| Parent | Ms. Barnes |
| Teacher Rep. | |
PTA Board
| | |
| --- | --- |
| Position | PTA Member |
| President | Shirley Johnson |
| Vice President | Vicki Chapman |
| Secretary | Lashauna Black |
| Treasurer | Wendy Gilbert |
Eagle Spotlight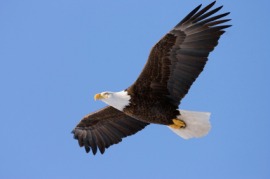 Click grade level for 2012-2013
Supply Lists
ATTENTION PARENTS: PTA and SAC members are needed. If you are interested please contact your student's teacher.
Ramona safety patrols are selling school magnets for $5.00! If you would like to purchase a Ramona Boulevard magnet, please contact a member of our safety patrol.
Support Education and bring in "Box Tops" to your teacher!! The grade with the most tops will receive a prize!!